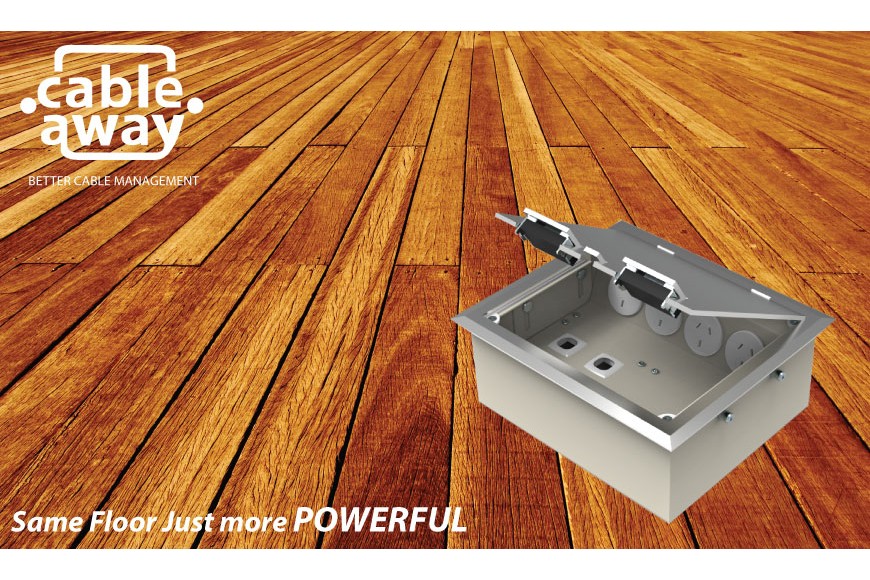 Floor Outlet Box What the Benefit
Are you renovating your home or office and looking forward to having a great open plan room with minimal walls interrupting your view. Yes? Well so are thousands of other people looking for that same great living space.
But one thing seems to be overlooked when planning these rooms and spaces is the location of power and data points. So why is this important?  Let's look at why you need to have power and data in large open areas of homes or office.  I'm sure we can all appreciate that today people (us included) are always connected on some type of device, and the need to charge these devices is a major priority as being without Facebook is unheard of.
So let's take a home as our example. Image you're your seating  in your new open plan living room Pictures on the wall your home entertainment unit with your brand new 65inc TV and blue ray player and the most comfortable lounge  complete with the easy to operate switchable electric recliners, Lets be honest life is pretty awesome. So your sitting there watching TV while playing your phone texting and chatting on Facebook. Then the dreaded flat battery hits. So what do you do, in most home you get out of your chair and make your way to the nearest charger to plug your phone and wait for it to charge.
But what if there was a way to continue playing your phone and watch TV in your comfy recliner?
Cableaway is a company based in Sydney Australia has a great and cost effective solution, Cableway's in floor outlet boxes provide power and data to any part of an open floor. Its simple installation into any floor type (existing property's may have some restrictions talk to your builder or Electrician) and is available in different lid finishes so you can choose the finish that suits your taste the best.
Cableaway In floor power available at you fingertips!
Have Questions? Why not contact the team at Cableaway 1300 883 452 or send an email to sales@cableaway.com.au